Los Belismelis Narciso
Nicole & Jose share their family story ...
Nicole, which favorite movie of yours would you want your children to watch first?
Lion King
When and how did you and meet Jose? When did you get married?
I met Jose through one of my best friends ( your sister, Francesca...hehe ) and have been together for 8 years. We got married November 24th 2012 and have been married for four years.
When did you know you were ready to be Parents?
Honestly, I don't think you ever feel completely ready to be a parent until it happens. About two years ago we started getting the itch and decided we wanted to start a family of our own. At first we weren't in any rush but as time passed that urge just grew stronger. We're so thrilled and blessed to be parents.
What advice would you give expecting moms?
REST. REST. REST you won't get any after.
Also, don't read negative articles or books about pregnancy during the first 3 months they will just stress you out. Organize your home as much as you can before the baby(s) comes. Things get a little crazy once the baby(s) arrive.
What is it like to have twin boys?
Wonderful and Hectic. It's a lot of work and requires a lot of energy. But we can't explain how much love we feel and how incredibly blessed we are. We were so anxious for a baby, and when we found out it was two we couldn't believe it. It's still surreal to us that we have twins, we sometimes just sit and watch them and try to fit in our heads that we have two beautiful babies. We now can't imagine our lives without them.
When and where Lucas and Mateo born?
Miami, Florida USA
Continue reading at the end of the gallery...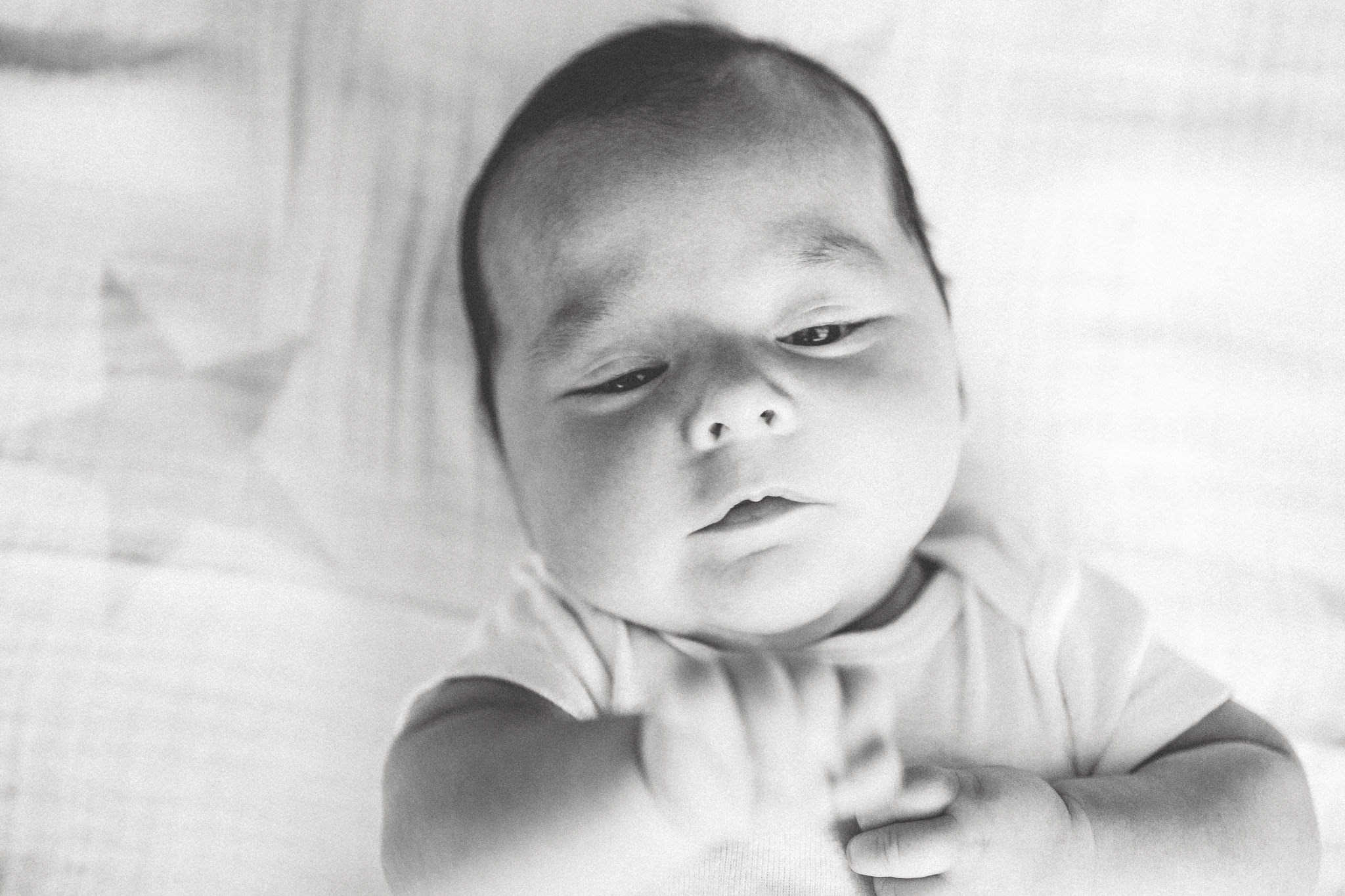 How was your pregnancy?
I had a very good pregnancy especially considering they were twins. Luckily, they made it to over 36 weeks and until the day they were born I was going out and about hanging out in the pool or shopping for them.
What are your feelings now that you have become parents?
It can feel scary and a bit of an emotional roller coaster knowing its not just you and that now you have these 2 other humans that rely on you 100%. All you want is the best for them and you try your best even though sometimes you might feel a bit lost. Having kids changes your life and your perspective on what's important.
What's the best part of being a mother?
When your baby looks at you and know you are his/her mother and nothing makes them feel better than you holding them against you. Also, with twins its so much fun to play dress up.
Has anything surprised you about motherhood?
Motherhood can be a very emotional time and it's normal to get a bit of the baby blues - you can sometimes feel overwhelmed and scared the first couple of months but you are not alone, its normal, whether it's one or multiple babies.
What advice would you give to new mother's to be?
Although it can be hectic and tiring, enjoy and embrace all the moments as much as you can. Time passes by so quickly... everyone has different styles of parenting and there is so much advice you can give a mother. Take the advice you can, follow your motherly instinct and your Doctor's advice.
What is your everyday Mama style? What are your go to wardrobe staples?
Comfy and simple, ripped jeans or leggings, t-shirt or a loose fit button down.
Where do you shop for your beautiful boys?
At my Baby Store Peekaboo, & Online